STEM Summer Passport Program
---
*The event has already taken place on this date: Fri, 08/12/2022
---
The Hill Aerospace Museum's STEM Summer Passport program consists of six in-person programs and one weekly, optional virtual activity for ages seven and up. Each student participant will receive a passport to track their attendance. At the completion of each program, passports will be punched. If participants attend at least four activities, they will graduate from the passport program. Rewarded with a certificate of completion and an Air Force pin.
---
Please help us keep this calendar up to date! If this activity is sold out, canceled, or otherwise needs alteration, email mindy@kidsoutandabout.com so we can update it immediately.
---
The Hill Aerospace Museum STEM Summer Passport Program will take place in the Museum's General Marc C. Reynolds Aerospace Center for Education between June 15th and August 9th, 2022. Each week during the summer, our Education staff will be offering classes. The classes will be open to kids age seven and up. Parents are welcome to attend the classes with the kids. Each student will be issued one Museum Passport. If students attend at least four classes, they will graduate from the Passport Program and receive a special pin and certificate. Reservations will open in May!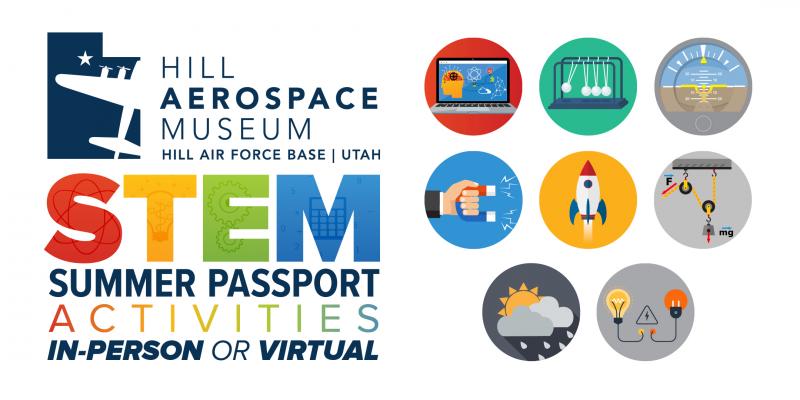 ---
*Times, dates, and prices of any activity posted to our calendars are subject to change. Please be sure to click through directly to the organization's website to verify.
---
Location:
7961Cottonwood Street, Bldg. 1955
Hill Air Force Base
,
UT
,
84056
United States
The event has already taken place on this date:
Ages
6-8 years
9-12 years
Teenagers