STEM camps and other Salt Lake area camps that make you think: history, nature, and more

Camps that make you THINK!
Ours area is dedicated to educational experiences for our kids that are also FUN! If there is a history, science, nature, or technology camp that we have missed, please email us to let us know, and we'll add it promptly. Thank you!
Little Beakers Science Lab for Kids
Dinosaurs and fossils, astronomy and aeronautics, chemistry, engineering and robotics, entomology and annelids, biology, forensics…  Wherever your scientist's interests fall, we offer a camp that is the right fit for them! Morning and afternoon Camps range in length from 3 or 4-days for Holiday Camps, (Thanksgiving, Christmas and New Year's Camps) and 5-days Spring Break and summer camps. Partial camp registration may be available. 
Can't wait for a holiday or school break to exercise your science muscles? Month long workshops meet for 2 hours once per-week for in-depth topic exploration.   
Visit our website for camp and workshop themes and schedules!
Code Ninjas
Transform your child's love for technology into an exciting learning adventure this summer. Guided by our team of Code Senseis, Code Ninjas Camps empower kids to gain valuable tech skills and make new friends. It's an unforgettably fun learning experience!
Fill your summer and school breaks with these full day and weeklong camps and watch this become the best summer yet! Check out our website for all camps offered and for early bird specials!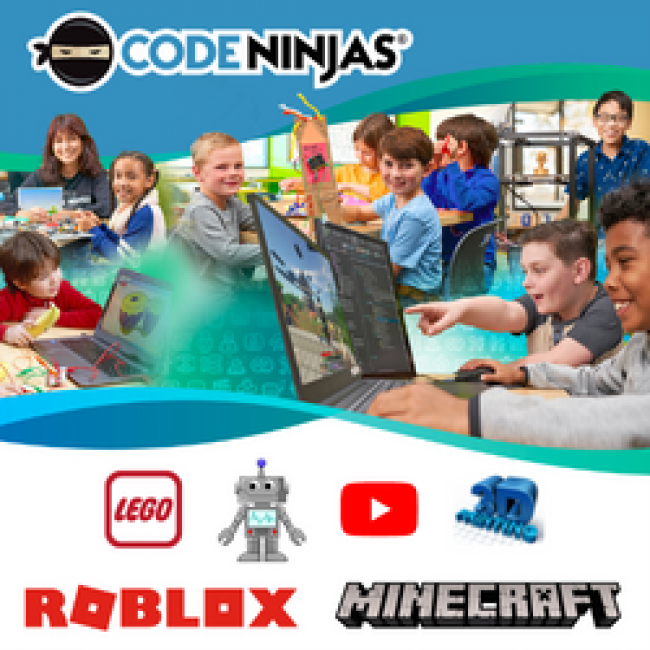 Located in Sandy, Bountiful, and South Ogden (801) 810-6826