Arts & Education Programs - Summer Sessions
---
*The event has already taken place on this date: Fri, 08/19/2022
---
As part of our efforts to, "enrich lives through world-class theatre," we are pleased to announce our arts & education programs are back in session at Hale Centre Theatre! Students will have the opportunity to experience the theatre like never before, learning from world-class instructors. From the initial audition and casting, to rehearsals, and working together with directors, choreographers, and designers, we can help participants learn new skills. Students can improve their acting, singing, dancing, and experience the technical aspects of theatre - all while building confidence and making some new friends in the process. The whole world's a stage and Hale Centre Theatre is here to help each performer become their best!
---
Please help us keep this calendar up to date! If this activity is sold out, canceled, or otherwise needs alteration, email mindy@kidsoutandabout.com so we can update it immediately. If you have a question about the activity itself, please contact the organization administrator listed below.
---
Summer Sessions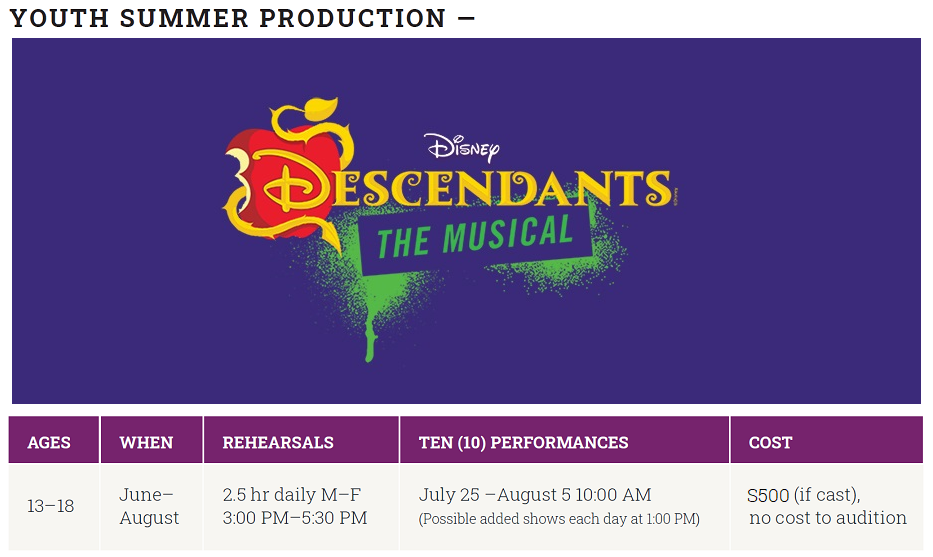 ---
*Times, dates, and prices of any activity posted to our calendars are subject to change. Please be sure to click through directly to the organization's website to verify.
---
Location:
9900 South Monroe Street
Sandy
,
UT
,
84070
United States
The event has already taken place on this date:
Ages
4-5 years
6-8 years
9-12 years
Teenagers