Where to See Neighborhood Holiday Light Displays in/around SLC
It's easy to find holiday light displays at the big venues around Salt Lake City, but there are some neighborhoods that really go for the gusto when they put up their holiday lights. We've put together some information so you know how to find these, too: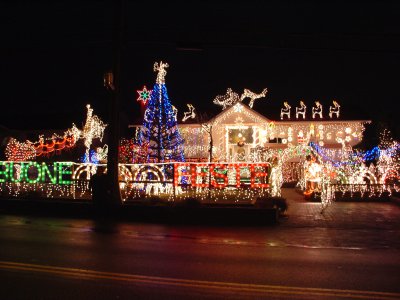 Taylorsville Christmas Street has been telling the story of 'Twas the Night Before Christmas for over 20 years. The whole neighborhood gets into the holiday spirit and adorns their homes with lights and decorations, and every house has a board that displays a page of 'Twas the Night Before Christmas. To see this seasonal offering, head to 3310 West and Royalwood Drive (5350 South).
Sugar House Christmas Street is a dead end that has been decking its homes in holiday garb for over 60 years. In addition to the well-lit homes, there is a Christmas tree in the center of the cul-de-sac that the neighborhood families collectively decorate each year. Head to 1500 East and 1735 South to see this bright lighting display. Look for the big Christmas Street banner that marks the entrance.
Winder Lane Holiday Lights - Okay, so this isn't a neighborhood, but it's a quaint little drive down a tree-lined lane filled with beautiful holiday lights. If you go just after dusk, you'll be able to stop in at the Winder Farm Country Store and Ice Cream Shoppe for some ice cream, freshly baked breads and sweets, and hot chocolate. The store is open until 7pm Monday through Saturday. Winder Lane is at 4400 West 4100 South.
If you're looking for some of the large-scale lighting displays at area venues, here's where you can see them:
Happy holidays!