The Greatest Snowman
Horrendous holiday mayhem strikes Silver City when all the Christmas shops get robbed. Lucy, a kind-hearted custom toymaker, and Detective Nic Mabler work together to try and stop these thieves and save Christmas. With the help of their magical snow friend, Jack, they strive to thwart the evildoers and restore the festive Christmas spirit. Join us for this hilarious holiday melodrama for the whole family!
---
Please help us keep this calendar up to date! If this activity is sold out, canceled, or otherwise needs alteration, email mindy@kidsoutandabout.com so we can update it immediately.
---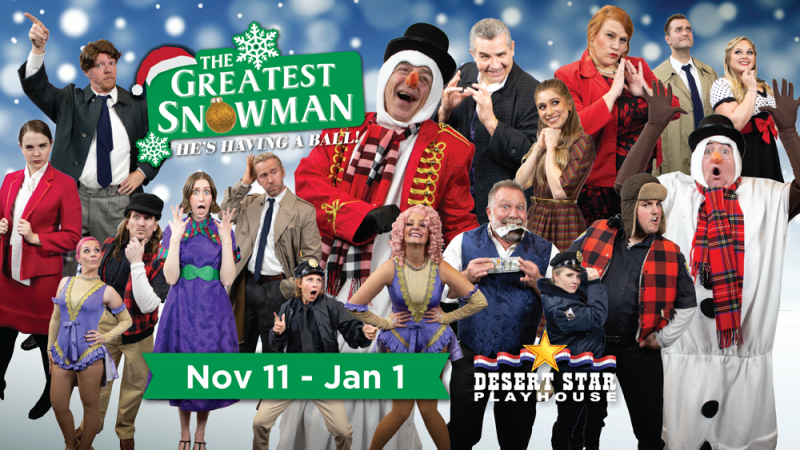 ---
*Times, dates, and prices of any activity posted to our calendars are subject to change. Please be sure to click through directly to the organization's website to verify.
---
Location:
4861 S State St
Murray
,
UT
,
84107
United States
Time:
Times vary depending on date, but usually 7pm on weekdays, 6 & 8:30 pm on Fridays, 11:30am, 2:30, 6, & 8:30 pm on Saturdays. Check our website for specific times.
Price:
Tickets in November: Adults: $26.95, Children: $15.95 (Children 12 and under) Tickets in December: Adults: $30.95, Children $19.95 (Children 12 and under) On New Year's Eve: Adults: $32.95, Children $19.95 (Children 12 and under)
Ages
4-5 years
6-8 years
9-12 years
Teenagers
Adults & kids together
Adults without kids