Deseret Newsies
---
*The event has already taken place on this date: Sat, 08/21/2021
---
Join us June 10th through August 21st for another parody laughfest as this time we present Deseret Newsies: Desert Star's Fake Newsical. We lovingly poke some spoof fun at the popular Newsies, followed by one of our comedic olios.
---
Please help us keep this calendar up to date! If this activity is sold out, canceled, or otherwise needs alteration, email mindy@kidsoutandabout.com so we can update it immediately.
---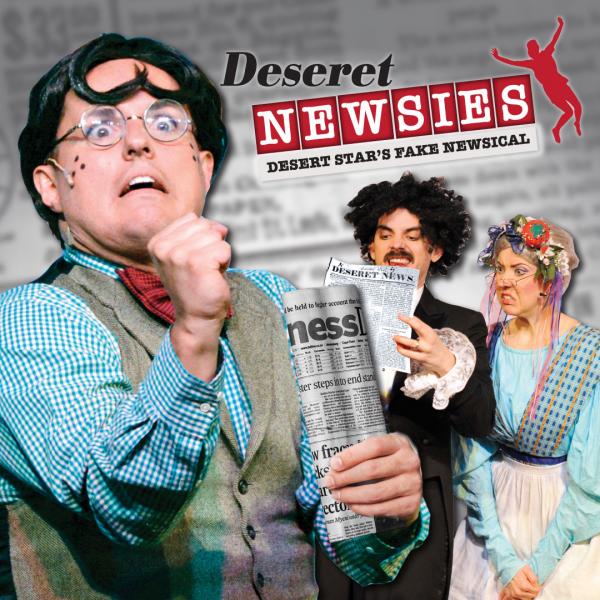 We're pulling out all the stops to bring you the laughs. And we're pleased to annouce that dinner will be served in the theater again starting with Deseret Newsies! It's time to start getting back to normal. Why not laugh your way through 2021? Our current musical melodrama, Harry Poppins, has COMPLETELY SOLD OUT, so act fast and get your tickets for Deseret Newsies NOW!
---
*Times, dates, and prices of any activity posted to our calendars are subject to change. Please be sure to click through directly to the organization's website to verify.
---
Location:
4861 S State St
Murray
,
UT
,
84107
United States
The event has already taken place on this date:
Time:
Monday, Thursday, Friday at 7pm; Saturday at 2:30 and 6pm
Price:
Adults $26.95 Kids (Ages 11 and under) $15.95
Ages
4-5 years
6-8 years
9-12 years
Teenagers
Adults & kids together
Adults without kids